Get the Best Rubbish Removal Services in Maida Vale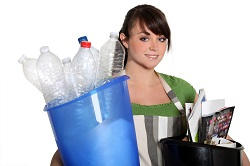 Stuck with a lot of items you don't use anymore? Have you gone through a remodelling process and now you have found that there is a lot of builders waste left behind? Your office feels crammed with things you don't need any longer? Contact Rubbish Removal Maida Vale at 020 3743 9517 today and we will make sure to come help you in Maida Vale.
Why Do We Stand Out from the Rest of the Junk Clearance Companies Around?
Our rubbish removal service is set around the W9 neighbourhood, so if you live there we can come by and help you get rid of all the junk you don't want to keep around your house or office anymore. Our junk clearance services are among the best ones in the entire W2 district– and this is not something we are saying, but something our previous customers are saying about us! Contact us and you will find out more about why our customers have been more than satisfied with our waste removal services!

With many years of experience behind us, we can provide you with the kind of service that leaves you almost amazed. We are punctual, professional and always dedicated to making sure that our clients are more than satisfied with our work. We want to see our customers happy with the work we have provided – and for this reason, we will always go the extra mile to make sure we provide the very best rubbish removal services in W11.
We Have an Expert Team of Waste Removal Professionals
One of the main reasons people in the W9 area appreciate us so much is related to the fact that we have actually gathered the best experts in this field of work. Every single man or woman who works with us has the genuine desire to help our customers out with their junk removal issues. We are all dedicated to our work and we all want you, our customers to be happy.
Even more than anything though, we always work together, as a team – and this means that we provide services that are efficient, fast and always flawless. We guarantee you will be happy with our help too!
What We Can Do for You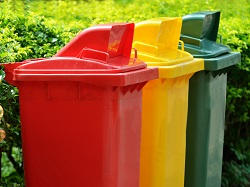 What are the exact services we provide in the W11 area? Everything related to rubbish removal and waste disposal. From getting rid of old junk that has been lying around your backyard to dealing with potentially dangerous types of rubbish, we can do everything. And we can do it in a fast and safe way as well!

Contact us today at 020 3743 9517 and hire the best specialists in the neighbourhood! We guarantee our services will satisfy you 100%. From the quality of our work to how fast we do everything, every single part of our service is meant to keep you happy as our client.
Our Prices Are Highly Affordable
Even more than that, we always strive to keep our prices low as well. We know just how important budget can be for some people in Maida Vale – and we understand this perfectly. This is the very reason for which we have put together a list of rubbish disposal services that are both of high quality and affordable – so that everyone can reap the benefits of working with true professionals in the rubbish collection field.
Book Our Team for Expert Help with Rubbish Removal
Give Rubbish Removal Maida Vale a call today and you will not regret having done it! A friendly customer support representative will answer all of your questions and we will make sure to provide you with an honest, straightforward and accurate free quote as well.

Contact us now on 020 3743 9517 and allow us to get rid of the junk you don't need anymore! We promise we will do this fast, safe and in an environmentally friendly way as well!


Testimonials
If you want the best junk clearance services in the area, then all you have to do is hire Waste Clearance Maida Vale. They will collect junk safely from your address and take it away to be disposed. You can't beat this service and no one can come...
Kathy Simmons